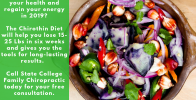 Weight Loss Program
For years and years patients have asked, "What do you recommend to lose weight?"
Want to know the answer - keep reading!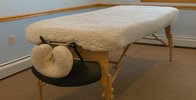 Massage Therapy
Massage therapy is a wonderful compliment to your chiropractic care. Our in-house therapists can provide therapeutic or relaxation massage and are available during our business hours every day.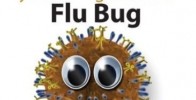 Stay well during cold and flu season!
Check out these tips for keeping the cold and flu far away this season.
State College Family Chiropractic Center News
Let us help you make 2019 your HEALTHIEST Year!
f you're like a lot of people, at least some of your resolutions involve getting healthier and living better. How can you do this? Go to a chiropractor.
Sure, your New Year's Resolutions may not be "straighten out my back" or "reduce my sciatica pain," but a chiropractor can help with the most common New Year's resolutions on anyone's list. Let's look at some of the more common resolutions, and see how the team at State College Family Chiropractic can help you stick to them in 2019.
How a Chiropractor Can Help You Keep Your New Year's Resolutions
Eating Right. How can a chiropractor help you with your diet? By giving you the plans and foods that fit your situation, symptoms, and health goals. Chiropractors are best known for cracking backs and adjusting your spine, but we also offer dietary suggestion r patients who are seeking different types of health benefits.
Losing Weight.
We are a licensed ChiroThin center and can help you lose the weight you want and keep it off. The 6 week diet will help jump start your weight loss and get you on track for a healthy 2019.
What about solutions other than diet and exercise? After all, both of these changes can be achieved without the help off a doctor who specializes in back pain.
Let's talk about chiropractic adjustments. When your spine is misaligned, you are more likely to put on weight. Chiropractic adjustments have the following benefits relating to diet and exercise:
Without spinal pain, exercise is easier and you are also able to exercise for longer.
Alignment in the spine promotes flexibility, further aiding your workout.
A more relaxed spine allows your body to heal and prepare itself between workouts.
Adjustments have been known to promote toned muscles and smaller adipose tissues (the tissues that store excess fat).
Saving Money. Whether or not your insurance covers chiropractic treatments, making an appointment with a chiropractor is an investment that will help your budget in the long run. At State College Family Chiropractic we work to avoid expensive surgeries or medications that will continue to tighten your budget for years and years. We focus on a more natural and holistic approach – one that works toward relief for our patients without high hospital bills or invasive procedures.
Improving Your Quality of Life. All of the above resolutions lead to everyone's overarching goal: to improve the quality of their life and bring more happiness to their days. When you live without the pain of backaches or the fear of harming your health, you will be able to go out, enjoy activities, and spend more time with family and less time worrying about your health.
OFFICE HOURS
| | |
| --- | --- |
| Mon | 9:00 - 1:00 and 3:00 - 6:30 |
| Tue | 9:00 - 1:00 and 2:30- 6:30 |
| Wed | 9:00 - 1:00 and 2:30 - 6:30 |
| Thu | 9:00 - 12:45 and 2:30 - 6:00 |
| Fri | 9:00 - 1:00 and 2:30 - 6:30 |
| Sat | Emergency only |
| Sun | Emergency only |
Spinal Educator
Click the animation below to learn more.