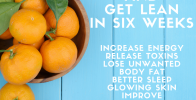 Weight Loss Program
For years and years patients have asked, "What do you recommend to lose weight?"
Want to know the answer - keep reading!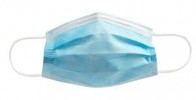 MASK UPDATE
At State College Family Chiropractic we take the health and safety of our patients and staff seriously. At this time we are asking that all patients wear a mask to their appointment. We appreciate you helping to keep our community safe and healthy.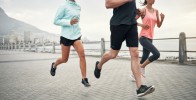 A.R.T. (Active Release Technique) now Available at SCFCC!
Do you have pain or discomfort from repetitive motion like typing, swinging a golf club or running? Learn how A.R.T. can help.
State College Family Chiropractic Center News



How Chiropractic Can Help You Enjoy Your Summer
Summer is officially here – even if it's felt like it for months – and we are all looking forward to some relaxation and fun in the sun. Despite all that's going on around us, it's hard to resist the urge to kick back and relax once the hot air hits. Because of the simple nature of summer, it's more important than ever to protect your health and well-being, especially as coronavirus cases continue to rise. If you want to give your health a boost without the hassle, give a chiropractic a try. Here's how it can help.


Chiropractic Helps Keep You Active
At State College Family Chiropractic, our team of chiropractors are known for our abilities to help ease neck and back pain, but we are capable of so much more than providing pain relief. Our primary goal is to get your spine in proper alignment, which will release pressure and tension from the body. When that relief comes, you will find movement to be much easier and therefore more likely. Because summer is one of the most active times of the year, this is a benefit you won't want to miss.
Chiropractic Helps Improve Your Health
When your spine is in proper alignment, you can enjoy more than increased comfort. It can also improve the function and efficiency of other systems in your body, including your immune system. A strong immune system won't guarantee that you never get sick, but it will give your body a better ability to fight off illness when you do catch a bug. You may find that you are sick less frequently and for shorter periods of time, which is ideal for any time of year, but especially during the fun of summer.
Chiropractic Makes Travel More Comfortable
Vacations, amusement parks, and day trips – things may look a little different this summer, but there is still opportunity to hop in the car and travel. When you maintain regular chiropractic care, your travel experience can be much more enjoyable. Neck stiffness, sore bodies, and back pain linked to sitting in a car for long periods of time may find relief with regular adjustments.

If you are ready to start your summer off strong and healthy, join us at State College Family Chiropractic. Not only will you be welcomed by our friendly and professional staff, but you will also find a stress-free and relaxing environment to help you on your journey to health.
OFFICE HOURS
| | |
| --- | --- |
| Mon | 8:30 - 1:00 and 2:30 - 6:00 |
| Tue | 10:00 - 1:00 and 2:30 - 6:00 |
| Wed | 8:30 - 1:00 and 2:30 - 6:00 |
| Thu | 2:30 - 6:00 |
| Fri | 8:30- 1:00 and 2:30 - 6:00 |
| Sat | Emergency only |
| Sun | Emergency only |
Spinal Educator
Click the animation below to learn more.